:::
Product Info.
Online Date: 2020/01/14
Modify Date: 2020/01/14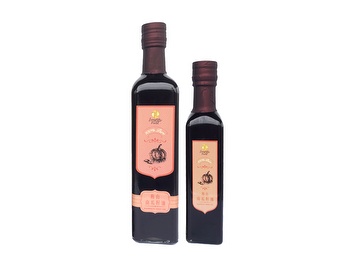 Pumpkin Seed Oil
Taipei Nangang Exhibition Center, Hall 1 (TaiNEX 1) M0635
Product Model:
Description
Description
Pumpkin seeds are rich in vitamin E, omega-6, and polyunsaturated fatty acids.
Pumpkin seed oil, also known as liquid gold, presents a rose red or brownish red color, with a slight scent of pumpkin seeds. After entering the throat, the nutty and sweet flavors appear more layered and even have a bit of fruity aroma.
Known as green gold in Europe, it is a higher-end health oil than olive oil.
Specification
Specification
500 ml/bottle
12 bottle/box
Certifications
Certifications
Anti Additive Awards Three Star
HALAL
FDA
Awards
Awards
Anti Additive Taste Awards Three Star
Monde Selection Gold Awards
Other Products Offered by This Company