:::
Product Info.
Online Date: 2020/03/27
Modify Date: 2020/03/27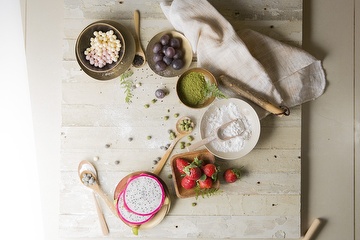 Tapioca Powder Made In Taiwan
Taipei Nangang Exhibition Center, Hall 1 (TaiNEX 1) K0615a
Product Model:Tapioca Powder
Description
Description
1. No preservative or artificial additives added. 2. Juicy and tender! 3. Easy to prepare! Excellent Taste! 4. Easy to store. 5. You can customize it by adding different flavor, and create something unique.
Other Products Offered by This Company