:::
Product Info.
Online Date: 2019/01/23
Modify Date: 2019/01/23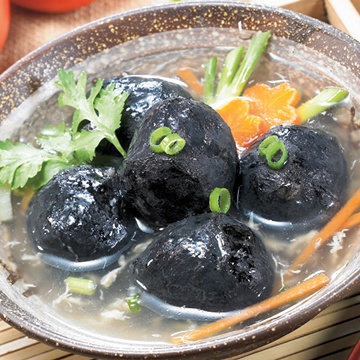 Squid Ink Meatballs
Description
Description
Squid ink that carries a strong ocean flavor is a common ingredient in Western cuisines. Hairei has blended squid ink into our delicious pure pork Meatballs to set off a whirlwind with these flavorful black balls. Our squid ink Meatballs combine the juiciness of pork with a treasure ingredient from the ocean, offering a very different exotic culinary experience.
Other Products Offered by This Company