:::
Product Info.
Online Date: 2020/08/24
Modify Date: 2020/08/24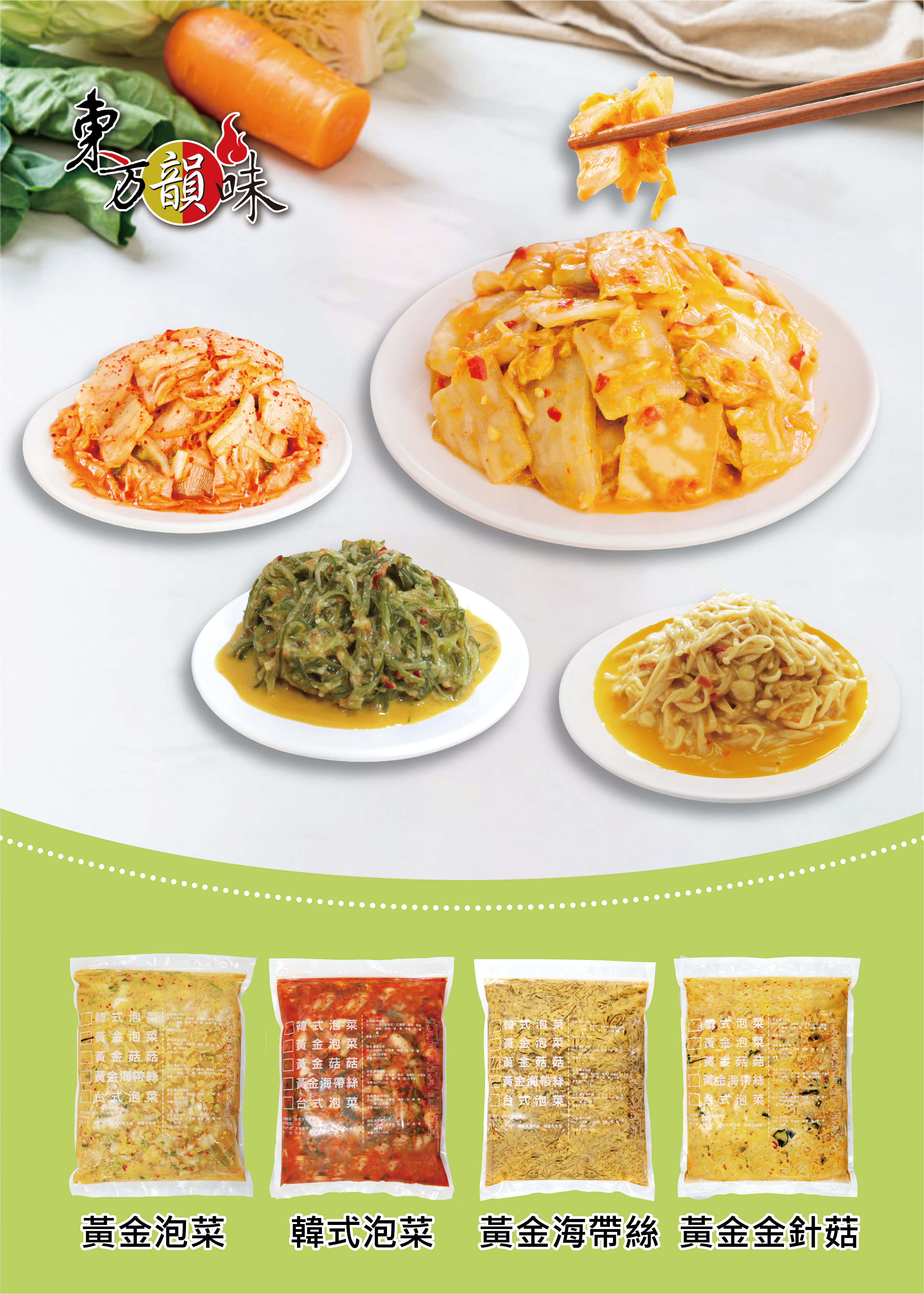 Kimchi for Business / Catering
Taipei Nangang Exhibition Center, Hall 1 (TaiNEX 1) N0510
Product Model:
Description
Description
Hand-made kimchi is convenient for restaurant to prepare meal immediately.
It can be applied to a variety of gourmet dishes such as roasted meat, food, pasta, salad bar, so you can easily handle it without worry!
Specification
Specification
Kimchi Series:
Korean Kimchi, Golden Kimchi, Golden Kelp Silk, Golden Enoki Mushroom

Product weight: 3KG
Certifications
Certifications
食品業者登錄字號:D-154070306-00000-6
投保產品責任險字號:40-105-06616573-00009-PDL
Other Products Offered by This Company