:::
Product Info.
Online Date: 2020/10/28
Modify Date: 2020/10/28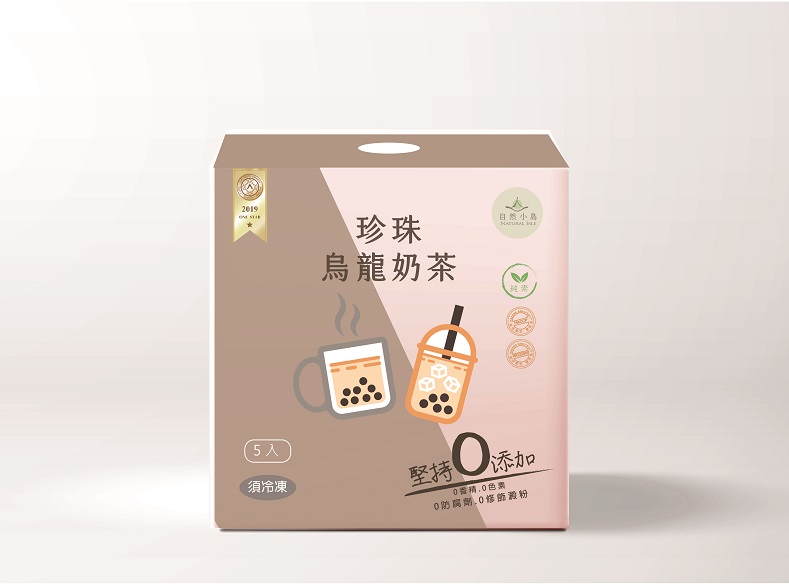 Oolong Milk Tea with Pearls
Description
Description
contains:
1. Tea bags-select high-quality Taiwanese tea from Pinglin, tested by SGS, it is delicious!
2. Instant pearl bags-The brown sugar instant pearl bag of Natural Island is like freshly cooked.
3. Straws-coarse straws for pearls.

-No modified starch.
-No preservatives.
-Fragrance free.
-No pigment.
Specification
Specification
Tea bag x5.
Pearl bag x5.
Straw x5.
Other Products Offered by This Company