:::
Product Info.
Online Date: 2020/11/06
Modify Date: 2020/11/06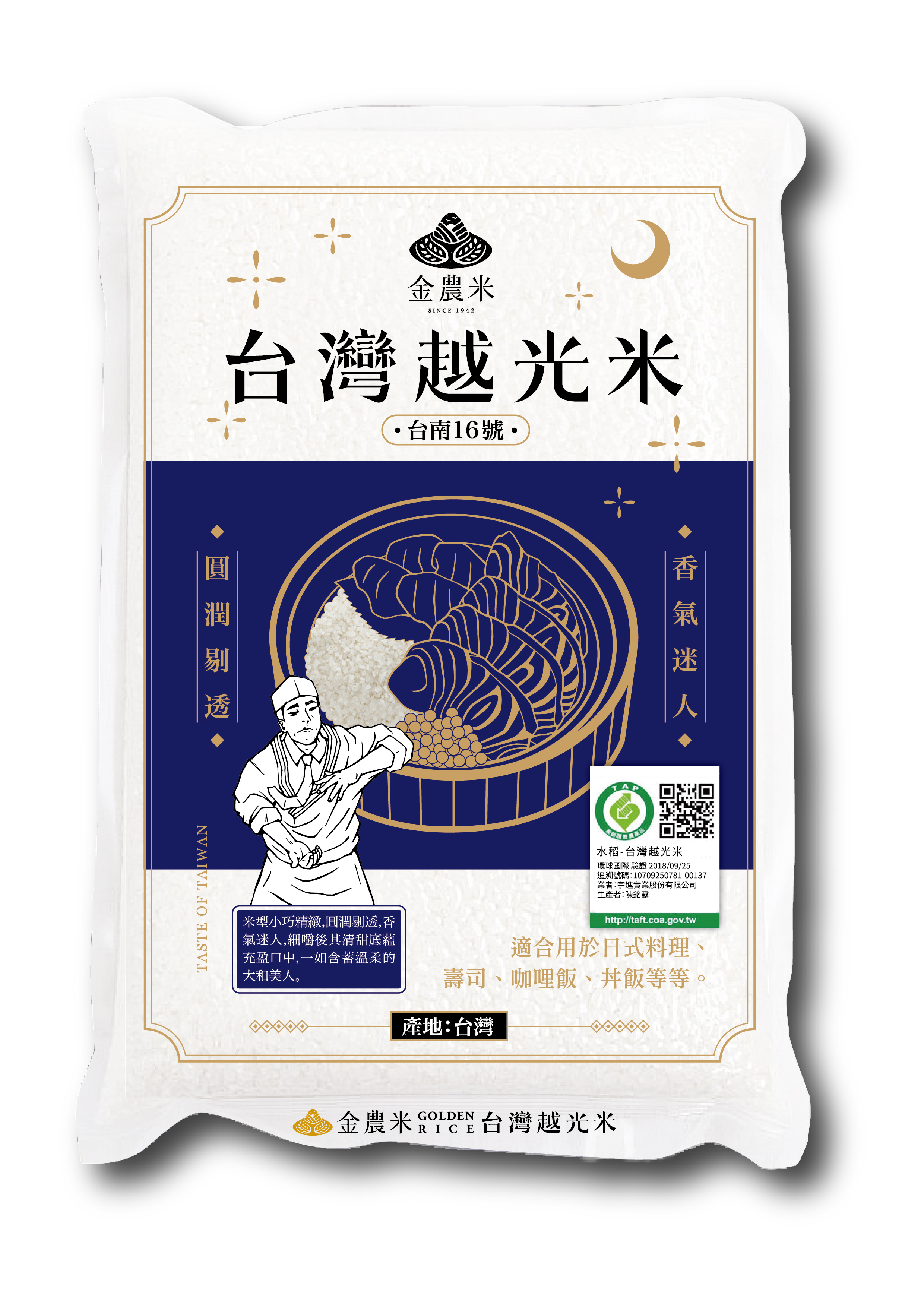 GOLDEN RICE TAIWANESE KOSHIHIKARI RICE
Product Model:4713260000784
Description
Description
Gloden Rice comes from Siluo, the most famous agricultural center in Taiwan. The special nutritional black soil and water here give the rice outstanding flavors and taste. Golden Rice always works hard on making natural, safe, tasty and good quality rice products which bring our customers wonderful gourmet experience.

Taiwanese Koshihikari Rice is improved from Japanese Koshihikari Rice. It keeps the advantages of Japanese one but improves the texture and flavor to cater the preference of Taiwanese customers. It is famous for its tasty characters and becomes a hot-selling product in the market.
Specification
Specification
1. CNS Grade 1
2. Net Weight: 1.8 kg/bag
Launched Year
Launched Year
108
Certifications
Certifications
1. TAP( Traceable Agricultural Products)
2. SGS Food Safety Inspection
3. ISO22000 and HACCP

Other Products Offered by This Company