:::
Product Info.
Online Date: 2019/02/27
Modify Date: 2019/02/27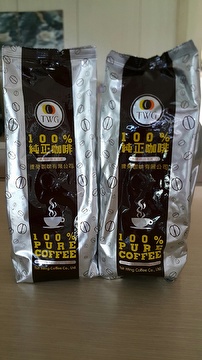 TW roasted coffe bean(grounds)
Taipei Nangang Exhibition Center, Hall 1 (TaiNEX 1) K0429
Product Model:004
Description
Description
1. The most abundant supply: Direct import raw coffe bean from Brazil coffee farm.
2. The most stable quality: The precess of baking under automatic computerization control by heat air. It come out good fragrance and heat evenly!
3. First rate technology: Company estblished on 1932. It has 87 year experiences of coffee bean baking. We can meet different customer requirements.
4. The most competieive price: We roast coffee bean volume are 1500 metric tons per year and 80% of Hong Kong market. We can offer the best price to all customers
5. Compay's finances are the most stable: TW coffee is Hong Kong listed comany in 2018. Financial stablity are worht your trust.
Specification
Specification
1. 1 pound per pack, 24 packs per cartons
2.Shelf life : 12 months in room temperature
Launched Year
Launched Year
2005
Certifications
Certifications
HACCP
Product Discount
Product Discount
Special price NTD200 during exhibition order
Other Products Offered by This Company