:::
Product Info.
Online Date: 2019/01/17
Modify Date: 2019/01/17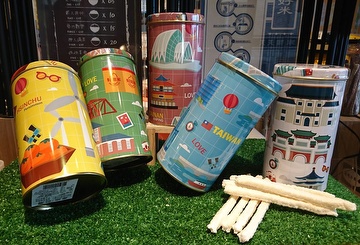 CITY RICE STICKS
Taipei Nangang Exhibition Center, Hall 1 (TaiNEX 1) L0731a
Product Model:516515
Description
Description
CITY RICE STICKS is made of 100% Taiwan pure brown rice. It is not added any artificial flavors, preservatives and chemical additives. CITY RICE STICKS are the best choice for your healthy.
Specification
Specification
N.W.:80g/ can
Launched Year
Launched Year
2018
Awards
Awards
CITY RICE STICKS GOT THE 2018 YULIN TOP 10 GIFTS
Product Discount
Product Discount
THE PRICE:NT_ 130/ can
Other Products Offered by This Company